Revenue Collection and Tenant Portal
Low-friction, revenue collection services improve your tenants rental experience and help avoid you being left out-of-pocket.
> Being able to track how every utility bill is split between units and if those bills have been paid, is a crucial but enormous task, but done correctly helps ensure that supplier invoices are paid in full and on time and that you are not "out of pocket", through unpaid bills.
Our service gives you a simple way to achieve just that. Putting you in control of an automated billing and revenue collection process with little additional work on your part.   
Using one of two methods; a direct debit will automatically request money from your tenant's account within 5 working days of their bill being produced or if you prefer, you can allow your tenants to pay their bill online by debit or credit card.  
With either method, tenants have access to their own online platform where they can see all of theirs bills and if any are outstanding – helping to eliminate confusion and disputes as tenants can see exactly how much their bill is and how it has been calculated. 
As a Landlord the service includes: 
Notification when something needs to be address within the next 5 days – no more last-minute panic that something that needs addressing has been overlooked 

All of the details for each of your properties in one place – a simple system keeping everything together 
Every bill for every property organised with unit name/number and tenants name – at a glance see which tenant/unit has issues due or outstanding 

Automated e-billing – set bills to be automatically sent to tenants as soon as they are produced 

Landlord branding – Bills have your logo and contact details included allowing easy contact for query 

Set up for AMR or manual meter reading – Allows for multiple meter types, so whatever age or type of meter in your property billing and revenue collection is available. 
If you want more information on how our services can help you, call one of our experts today on 01745 770501.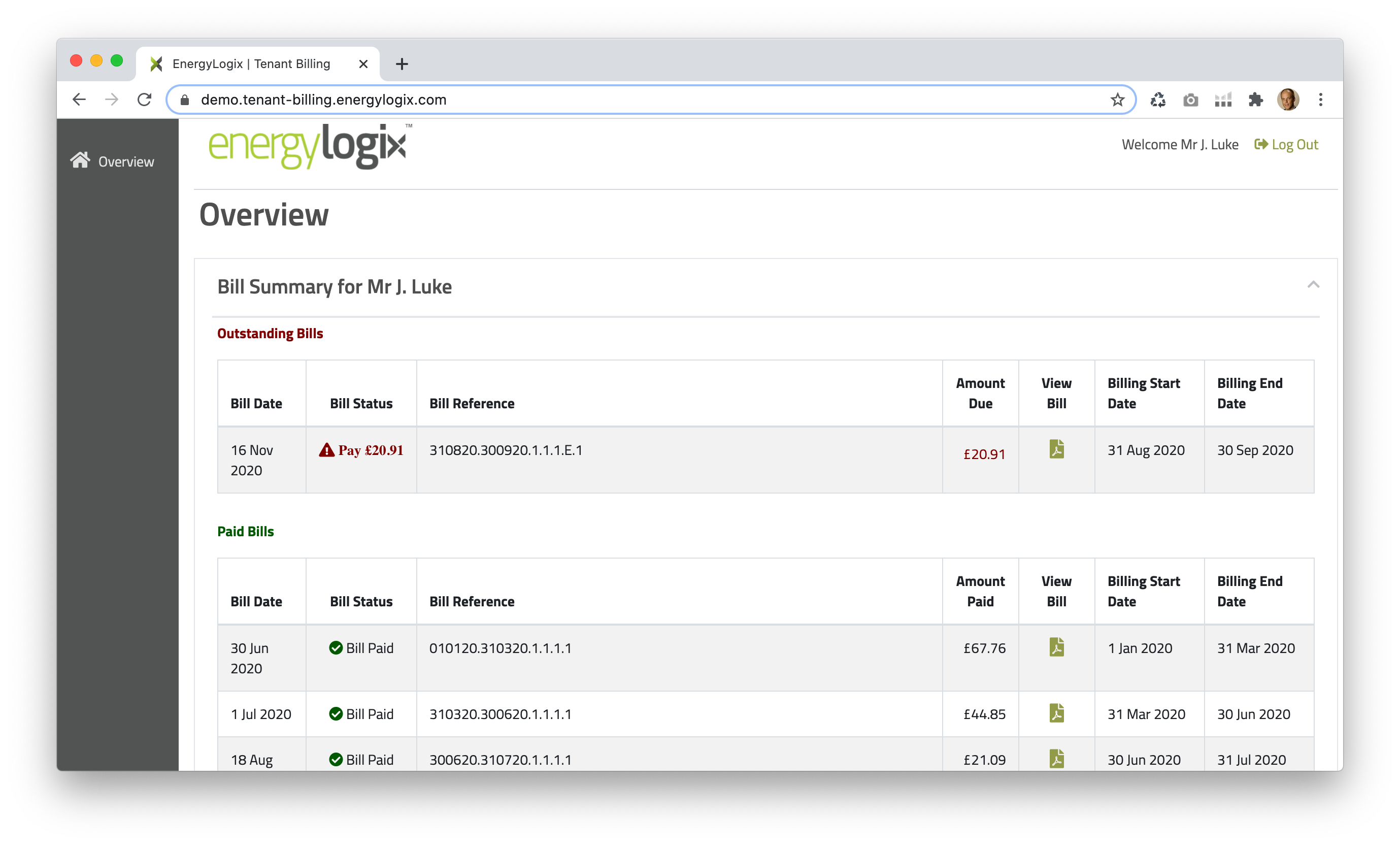 Bill Summary for Tenant
I'm interested in knowing more about revenue collection!
Can't wait? Why not call us on: 01745 770501