Professional tenant billing services save you time and money while reducing the chance of billing disputes.

The timely generation of accurate energy bills for tenants not only saves time and money but also reduces the likelihood of billing disputes.Our professional tenant billing services simplify and speed up the process of meter data collection and bill generation for landlords and managing agents of all sizes.  Our solution is suitable for residential developments such as flats/apartments, studios and student accomodation as well as for all types of commercial properties.                                                                                                Depending on your aims and ambitions, we can provide a full range of flexible landlord services from metering assets compliance surveys, the supply, installation and commissioning of approved meters, through to the complete automation of the billing process including automatic meter reading and bill generationTypical Benefits:
Timely, accurate and independent data collection/bill generation
Saves significant administration time and costs
No more manual meter readings
Reduced billing disputes
Fully recover all utility costs
However as with all of our services we aim to make things simple, therefore in the absence of remotley read meters, any meter readings can be input manually into the EnergyLogix software or app. The bills can then be generated monthly or quarterly to suit your needs.
Our services cover all utilities including electricity, gas, water, heat, etc. and can be used for all types of tenant including mixed-use, residential, retail units and parks, airports, commercial buildings and industrial estates.Where appropriate, the cost of our tenant billing services can be recovered from tenants through their energy bills.                                                                                                                                                                                                                  
.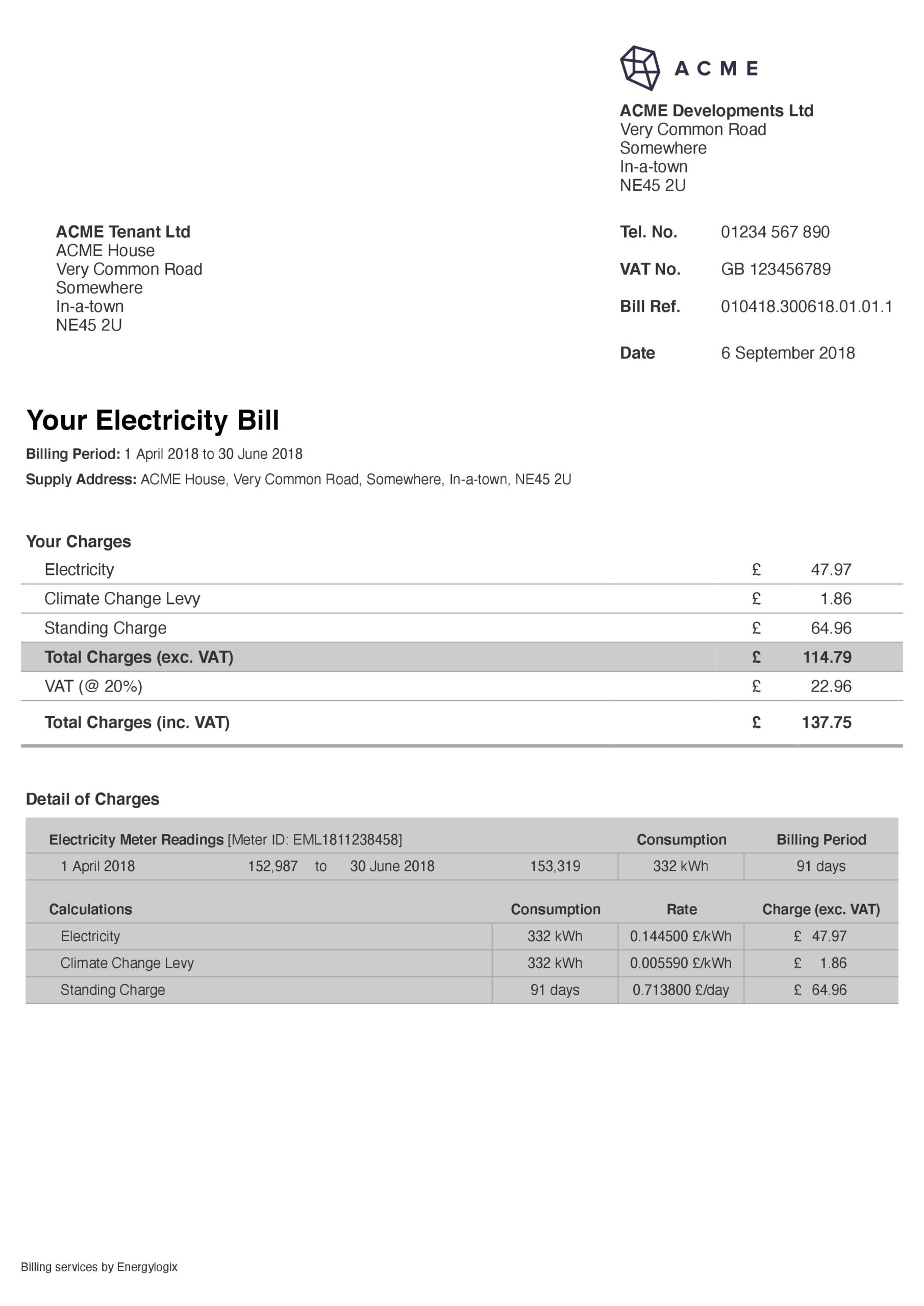 Example Bill
Can't wait? Why not call us on:
01745 770501