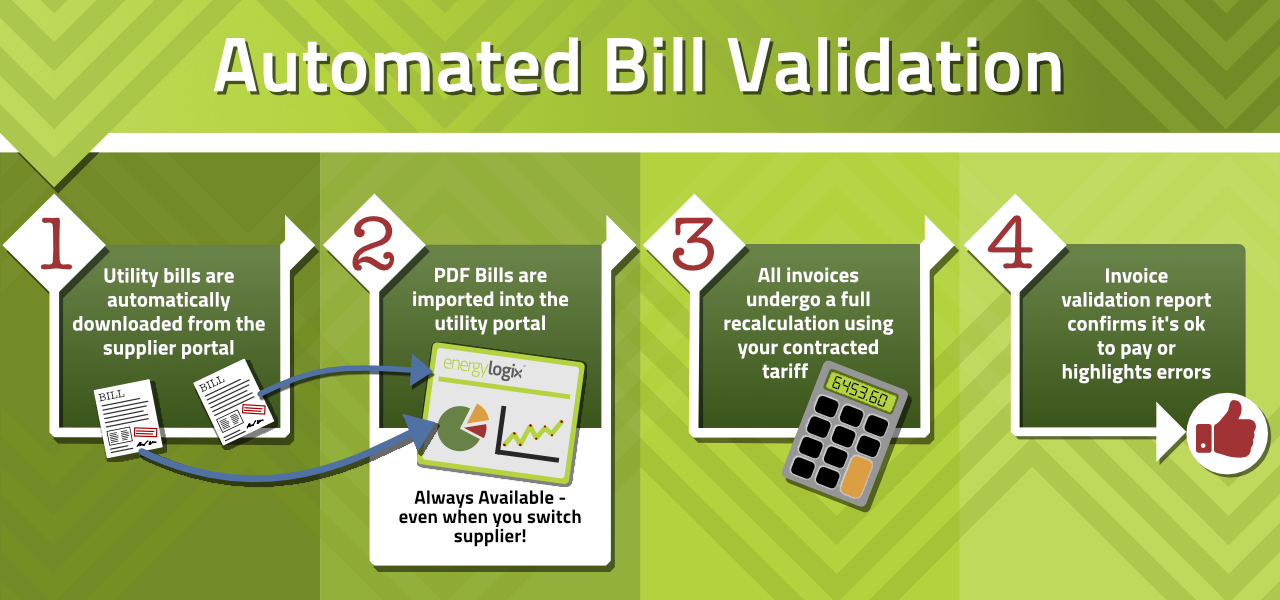 Full

y automated bill validation services that ensures you only pay for the energy you use

 at 

all of

 

your

 properties

.

 

  Manually checking energy bills can be a time consuming, laborious process, which can be made worse when you have multiple site on differing tariffs. EnergyLogix' bill validation service has been developed to simplify this process. 
Our validation software downloads your energy bills from your supplier and validates them on receipt. It performs a complete recalculation using the contracted tariff details, VAT and CCL values. Any discrepancies are highlighted enabling you to address the issue with your supplier. 
Benefits
Know when 

any of 

you

r

 properties

 have been overcharged 

so you can get a refund

 

Ensur

e you 

have only been charged for 

the energy

 your tenants have used

. On the tariff agreed and that bills are based on property type and level of consumption. Giving 

you peace of mind

 

Make

s

 sure you only pay for what 

you 

use

 

Accurate, easy to understand report

 automatically created for you.

 
Features
Automated bill validation on receipt of new bill

 

Validation through full bill recalculation

 

Recalculation using contracted tariff details

 

CCL & VAT validation against site/building use

 

Bill consumption data compared to meter readings or actual readings where available

 

Monthly bill validation summary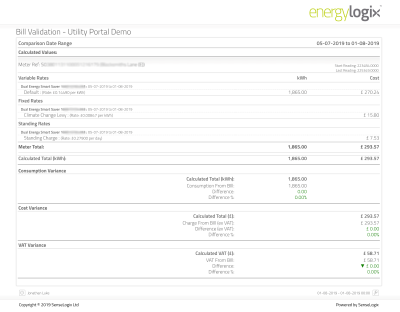 Example Bill Validation Screen
I'd like more information about utility bill validation!
Can't wait? Why not call us on: 01745 770 501